The John Deere X300 is powerful and versatile multi-utility mini tractor ideal for towing specially designed maintenance attachments for synthetic surfaces. It is easy to operate, easy to maintain, and small enough to be easily stored in a lock-up or grounds shed.
18 horsepower, unleaded petrol engine
Reinforced steeel frame, cast iron axels, engine cooling system
Low pressure tyres for artificial turf
3G | Sand-filled | Sand-dressed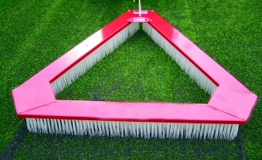 A key maintenance tool for brushing sand-filled and 3G pitches.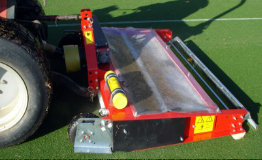 A sweeper-collector unit designed to remove leaves, twigs and litter whilst returning filtered infill to the surface..
Customised for 3G
Customised for Sand-filled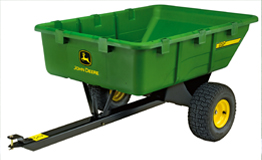 The utility cart is an essential companion to the X300 on sites with a large quantity of foliage that is likely to fall on or around the pitch. It is also useful for transporting equipment around site.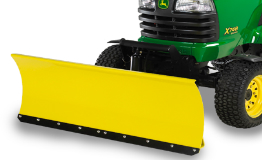 A snow blade that attaches and detaches from the front of the X300 tractor for clearing large quantities of snow from the synthetic surface, run-offs, pitch surround, and also from elsewhere on site.